Comfort Double Room
Our Rooms
Comfort Double Room
This one of a kind room – number 7 – is a lot bigger than the Venetian standard and shows a very strong personality. Among the intense and bright walls and the vivid flowers on the fabrics, the room is an true explosion of colors. Everything is still well balanced by sobriety of the wooden furniture and the paintings.
The night stands and the small garnished desk are the true highlights in the room, thanks to their unique XIX century style.
From its two windows you will be able to enjoy a partial view on the Rialto fish market Pescaria. The architecture of this famous loggia will be there to cherish you in the morning, remembering that Venice is special in every single way.
While drinking a tea on your comfy armchair,  the light of the sunset will warm you up even more. After a long day, you can indulge in a relaxing bath making sure you'll be ready for the next morning in town. Our guests all agreed that the overall atmosphere in this room is perfect couples on a romantic quest.
INCLUDES
Slippers

Safe deposit box

Minibar

Satellite channels

Free water

Kettle

Enrich your stay
Romantic moments: champagne&chocolate
60€
Venetian aperitivo: prosecco&cichetti
35€
Extra comfort in the bath: bathrobe&flipflops
12€
Hight tide: water proof shoes covers
10€
Other rooms
You could be interested in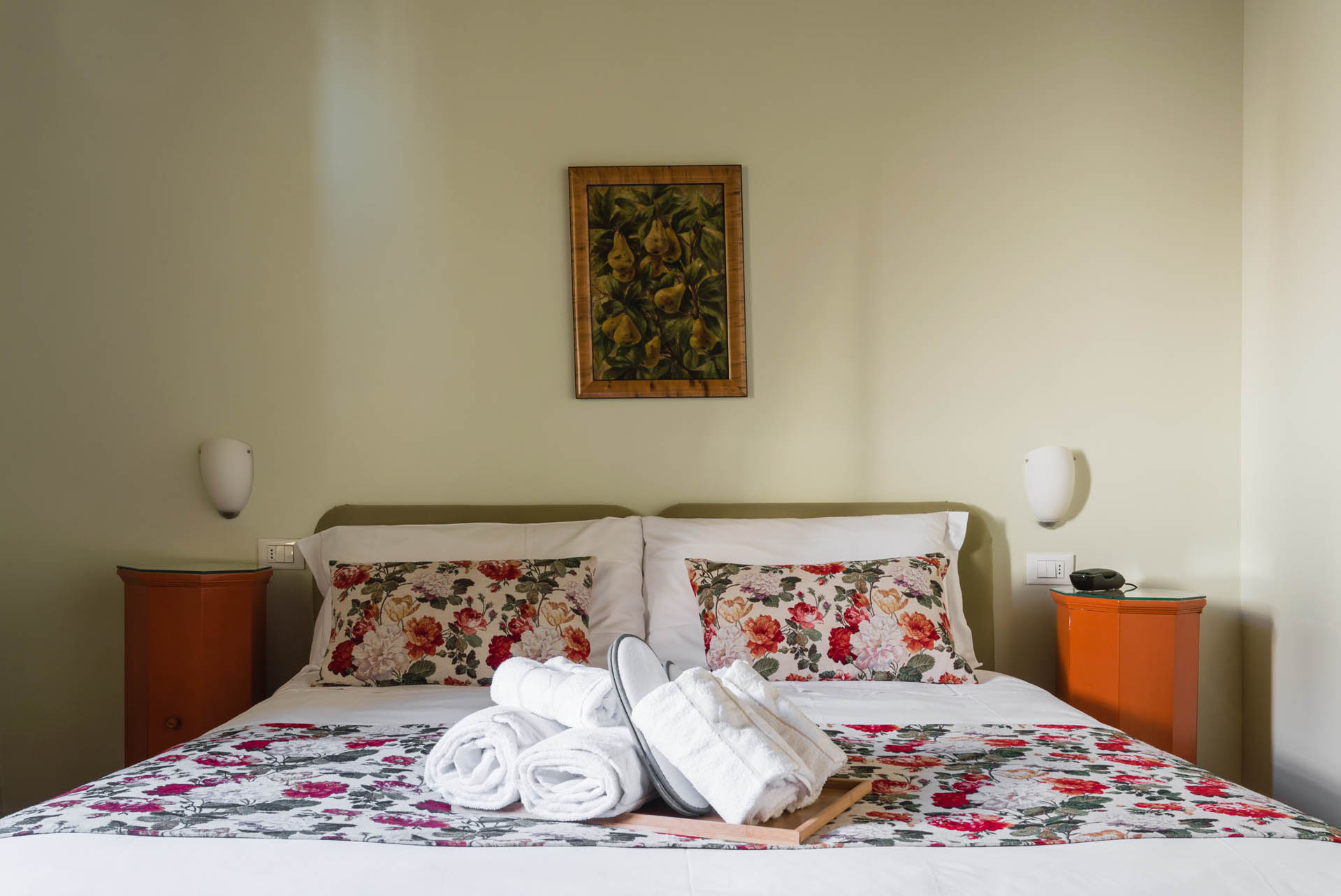 Classic Double Room
The basic accommodation at the Locanda: small and cozy rooms that are the perfect for a quick stay in town.
Family Suite
This two indipendent bedrooms sharing a bathroom is the right accomodation for three or four people.
Superior Double Room with Grand Canal View
The queen and king of the Inn. If you want to treat yourselves, theese are the rooms to book.