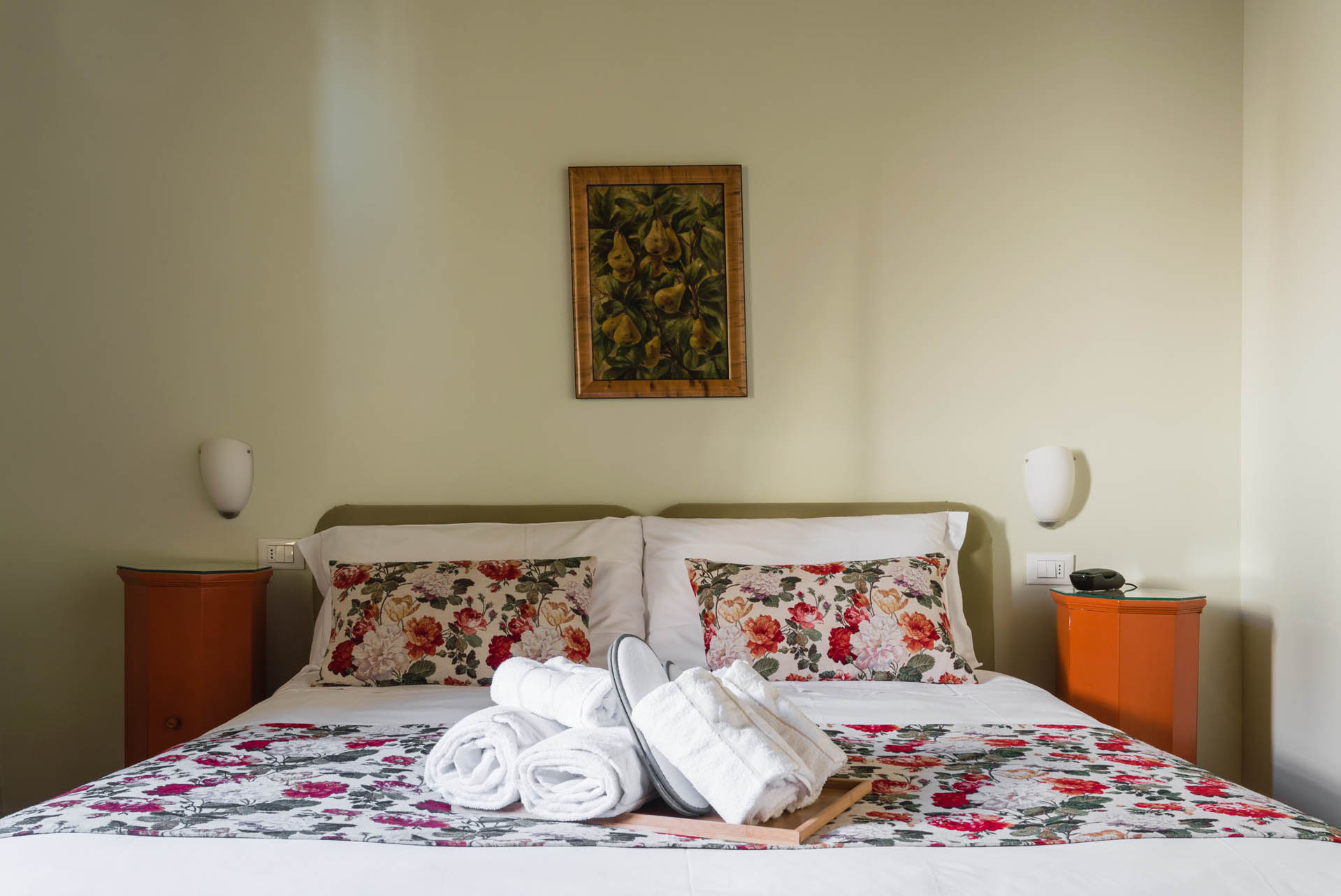 Classic Double Room
Our Rooms
Classic Double Room
All this 6 rooms are appointed with period wooden furniture matching the Venetian style with the lavish fabrics on the bed and windows. They all are enriched by some precious Murano glass pieces of art, which are attuned to the character of our location. In every room a recurring color marks its personality and every room will show you that attention for details is extremely important to us.
They are the ideal solution for a one or two days stay, where you'll be outside enjoying the city the majority of time.
Even if you're giving up on the view, you won't regret coming back to your cozy room after a long day walking in Venice.
Thanks to their tapestry and their colorful bathrooms, each room is a small gem for you to discover and enjoy.
INCLUDES
Slippers

Safe deposit box

Minibar

Satellite channels

Free Water

Kettle

Enrich your stay
Romantic moments: champagne&chocolate
60€
Venetian aperitivo: prosecco&cichetti
35€
Extra comfort in the bath: bathrobe&flipflops
12€
Hight tide: water proof shoes covers
10€
Other rooms
You could be interested in
Comfort Double Room
Larger than the classic, this one-of-a-kind room will strike you with its intense color and the embellished wooden furniture.
Family Suite
This two indipendent bedrooms sharing a bathroom is the right accomodation for three or four people.
Superior Double Room with Grand Canal View
The queen and king of the Inn. If you want to treat yourselves, theese are the rooms to book.