Superior Double Room with Grand Canal View
Our Rooms
Superior Double Room with Grand Canal View
If you really want to treat yourself, you can try and book one of the two rooms directly overlooking the Canal Grande. The embroidered tapestry, the vibrant colors and the antiques are pale in comparison to the view that their three big corner windows can provide.
Starting with the well-known  bridge of Rialto  and arriving to the astonishing facade of Ca' Pesaro you will see it all. In the morning the picturesque life of the Rialto fish market will be there, saying his unique Buongiorno!. In the evening, the rolling of the gondole right outside your windows will make you fell surrounded by the Venice feeling. During the night, if you're lucky enough, the full moon will illuminate your entire room, giving you one of the most romantic scenery for your holiday in town.
In these rooms, you'll truly feel like the Grand Canal is there for you and you only.
To make sure you really bask in the remarkable view on the palaces and churches, chimneys and bell towers we will provide you a binoculars in the room. This way you will not only have the experience of the Venice "big picture" majesty, but also all the incredible architecture details will be at your disposal any time.
Booking directly with us, you're not only getting the best room rate available online but you'll also find some benefits that will help you enjoy the room even more. With the exclusive features of your in-suite breakfast, the welcoming drink and the late check-out you will  make the best out of every moment of your stay at Locanda Ai Santi Apostoli.
If you are here to be inspired by the grandeur of the Canal Grande, this is the room where to be.
INCLUDES
Slippers

Safe deposit box

Minibar

Satellite channels

Free water

Kettle

Enrich your stay
Romantic moments: champagne&chocolate
60€
Venetian aperitivo: prosecco&cichetti
35€
Extra comfort in the bath: bathrobe&flipflops
12€
Hight tide: water proof shoes covers
10€
Other rooms
You could be interested in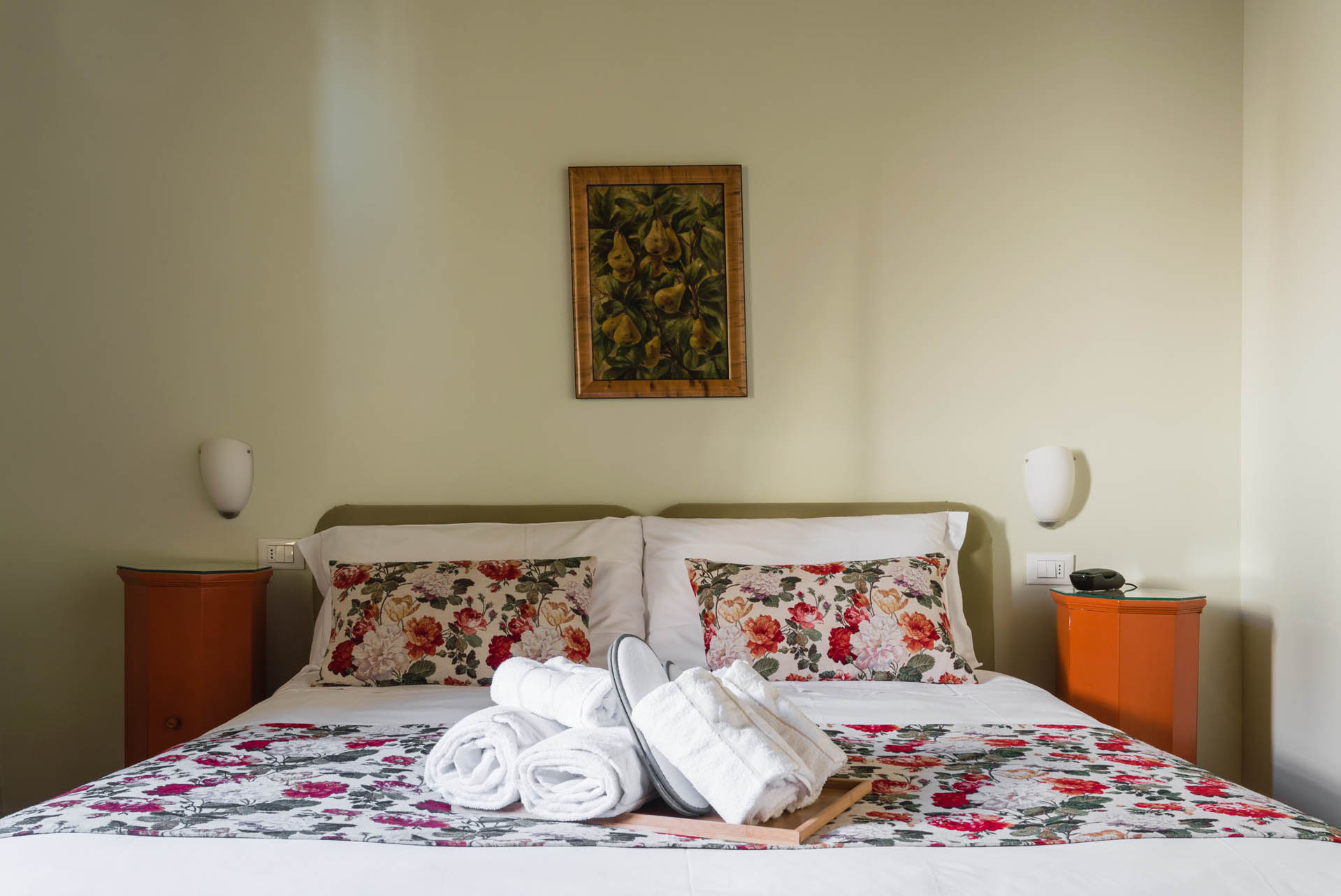 Classic Double Room
The basic accommodation at the Locanda: small and cozy rooms that are the perfect for a quick stay in town.
Comfort Double Room
Larger than the classic, this one-of-a-kind room will strike you with its intense color and the embellished wooden furniture.
Family Suite
This two indipendent bedrooms sharing a bathroom is the right accomodation for three or four people.