THE BIGGEST EXHIBITION IN TOWN
Biennale
Among the many museums and permanent expositions in town, one event that attracts people every year is the famous Venice Biennale, opening its doors to thousands of visitors from May to November, when it will close to get ready for the next year to come.
The two main themes are Figurative Arts and Architecture, alternating one year each, and are combined with a lot of events focused on Theater, Dance and Music exhibitions.
Events and expositions pop up in every corner of the town enriching your tour through the historical Venice.
This coming up event of 2019 will cover Art.
Its Fascinating History
So, every year, Art and Architecture alternate starting in May, up to November included therefore giving the Biennale name to an actually annual event. The Cultural Foundation La Biennale di Venezia, of course based in Venice, is considered the most important one in Italy regarding any type of Modern Arts. Born to represent an international Art platform for the city of Venice and the newly unified State of Italy, the very first Biennale dates back to 1895. To this day, it still actively promotes and fosters international contemporary new themes and trends. The idea originally came to a group of Venetian intellectuals led by Riccardo Selvatico, major of the city.
First editions took place in the district of Castello, close by to the famous Giardini (now called Giardini della Biennale) in a pavilion called Padiglione Centrale (also known as Padiglione Italia).
An orange gem resting on a blue glass plate:
it's Venice seen from above
Henry James
Its Fascinating History
In the beginning of the XX century, some other pavilion were built around the main one, thanks to some beautiful architect minds like Josef Hoffmann and Carlo Scarpa) trying to pay tribute to the whole wide architectural styles. In the 1930 La Biennale become an independent state entity devoted to promote the new artistic european trends. The 1980 was the year of the first architecture Biennale, with the opening of the new area of the Arsenale that from the very year is the second main location also for the figurative art exhibition.
If you don't have the time to visit he 2 locations (they're worthy but to really enjoy them you'll at least need one day each to really get the idea of the massive exhibit), you can still enjoy the satellites small pavilions scattered all over town: we'll be glad to show you where to find them!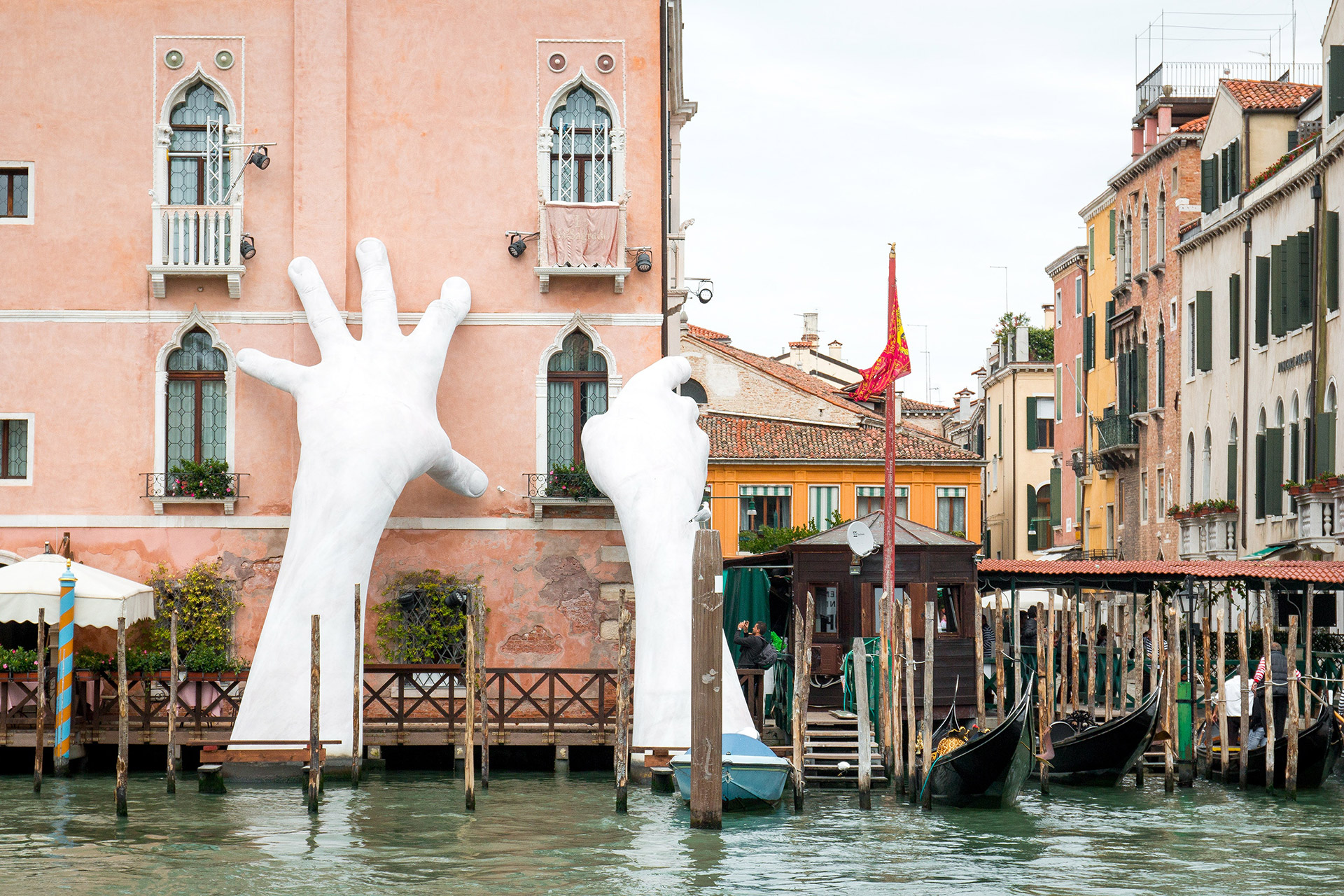 Locanda Ai Santi Apostoli
Your Boutique Hotel in Venice
Your Grand Canal Experience
OUR ROOMS
PICK THE PERFECT SOLUTION FOR YOUR NEEDS
SPECIAL OFFERS
FOR A TAILOR MADE STAY
2 days trip
Valid for our Family Suite

Booking 2 nights with us, you'll be welcomed with a bottle of Prosecco and the classic cicchetti, all served in the salon facing the Grand Canal.

Don't miss out on the Venetian aperitif and don't miss out on our view: be here to enjoy it in the most exclusive salon on town
3 days trip
Valid for our Comfort Double Room

Booking 3 nights with us, you'll be given a 10% discount code for a future reservation.
If you don't plan to come back soon, give it to someone else and he'll become our friend too.

At Locanda Ai Santi Apostoli, guests coming back or recommending us are the ones we treasure
Plus 3 days trip
Valid for our Superior Double Room with Grand Canal View

Booking more than 3 nights with us you'll be served a Venetian dinner in our salon:

Baccalà Mantecato&Octopus Salad
Risi&Bisi with Toasted King Prawns
Chocolate and Caramel Semifreddo
Water* Bottle of Prosecco * Bread * Coffee * Limoncello